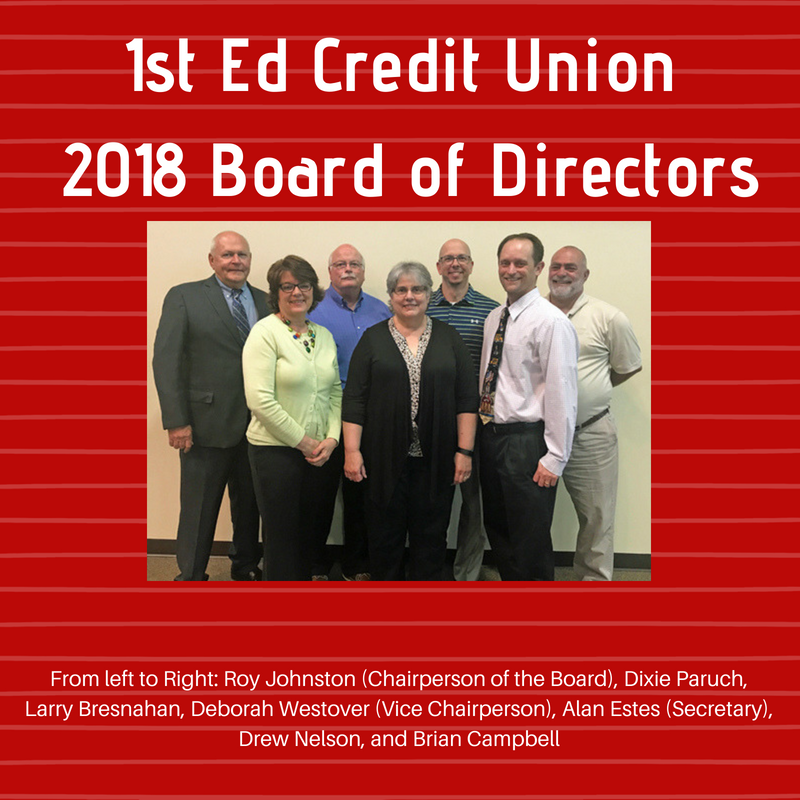 Our 80th Annual Meeting of the Membership was held on April 16, 2018 at Montessori Academy of Chambersburg.
The discussion focused on 2017 accomplishments, the goals we have set for 2018 and details on our new Greencastle Branch. Three board positions were open for election this year. However, the three incumbent board members chose to run for re-election and ran unchallenged; therefore our 2018 Board of Directors, as shown above, remain unchanged from last year.
Our 2018 Scholarship recipients were also recognized and introduced to the membership. Click here to view more information on these students.
For full meeting details and information on 1st Ed Credit Union, view our 2017 Annual Report.