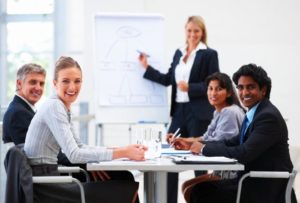 The Board of Directors is responsible for directing and controlling the Credit Union. The board directs the credit union in accordance with the federal and/or state credit union acts, by laws, ethical business practices, and other rules and regulations.
Our Board consists of volunteers, who are members of the Credit Union in good standing and serve a three-year term. Board members are key to the success of our Credit Union and bring a wealth of knowledge, energy, and interest in upholding our mission of providing our members with quality and diverse services, as well as personal attention to their financial needs.
As a 1st Ed board member, you will be expected to attend monthly board meetings as well as participate in other credit union events.
If you are interested in becoming a board member at 1st Ed Credit Union and are currently a 1st Ed member and are at least 18 years of age, please submit your BIO and a photo no later than March 5th to Laura Hess at lhess@1edcu.org. You will be required to attend the Annual Meeting on Monday, April 19th 2021 at 6:30 pm.