Vote for your 1st Ed Board of Directors
It is once again time for the 1st Ed Board of Directors election. Eligible voting members are encouraged to cast their votes for their candidates! All voting will begin Monday, April 5 thru Monday, April 12, 2021. Please visit one of our branch locations, Chambersburg, Greencastle, or Hanover and complete a ballot during this time period to cast your vote for our 2021 Board of Directors. All Board of Director terms are for a three-year period. Please see below for the biographical information for this year's board candidates.
Roy H. Johnston (Incumbent)                                                                  
Roy Johnston lived in Fulton County for thirteen years prior to moving to Franklin County.  A graduate of James Buchanan High School, he received a BS Degree in Agriculture Education from Penn State University.  While attending Penn State, he was a member of the Nittany Lion Soccer Team.
His employment included five years of teaching Vocational Agriculture at Middletown Area High School, working as a Nurseryman at Stadler's Nursery in Laytonsville, Maryland, owned and operated Philips Seed and Garden Center in Mercersburg for 7 years and taught Landscaping and Horticulture at the Franklin County Career and Technology Center for 28 years.    He served as an FFA advisor during his 33 years of teaching.
He enjoys hunting, gardening, antiquing, traveling, and attending Penn State sporting events.  He is a Lifetime member of The Pennsylvania State University Alumni Association and a member of the Penn State Varsity Club.
Roy and his wife live in Chambersburg and have two children and three grandchildren.
He is currently completing his fourth term on the 1st Ed Credit Union Board.  He served as Secretary for four year and is currently serving as Chairperson.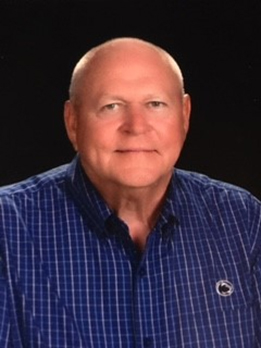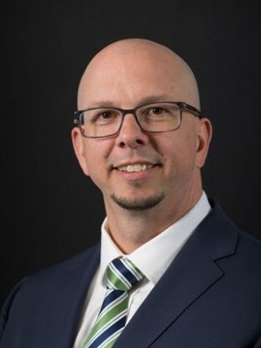 Thomas "Alan" Estes (Incumbent)
Alan started his professional career in the summer of 1997 with General Electric.  Alan stayed involved in several teams including six sigma, safety team, travel team and process analysis.  Alan would actively involve himself in these groups to help further develop his professional attributes.  After working for GE for over a decade, Alan ventured on to GDC, LLC in 2008 and continued his education in IT.  Alan taught IT at BRCTC for a three-year stretch as an adjunct.  Alan is an MBA graduate of 2017 from WGU.  Strategic and tactful, Alan understands business continuity.   Alan possesses a strong IT background with an eye for innovation.  In his free time, Alan loves to spend time with his wife and kids, mostly consumed with kids sporting activities.  Grateful for an amazing group of mentors, Alan makes sure to encourage others coming up through the business ranks.
Bryan Hawbecker
Bryan has lived in Chambersburg most of his life. He is a 1988 graduate of Chambersburg Area Senior High School and Franklin County Area Vocational-Technical School. He has earned a BS Degree from Pennsylvania State University in Workforce Education.
For 14 years Bryan was employed at several printing establishments in Franklin and Cumberland Counties and supervised a college in-plant print shop in Huntingdon County. For the last 18 years, he has been employed as the Graphic Communications Instructor at Franklin County Career and Technology Center. Bryan has served as a SkillsUSA advisor for 5 years. He has recently completed the course for certification as a Certified Tourism Ambassador through the Franklin County Visitors Bureau.
Bryan enjoys bicycle riding, kayaking, and spending time outside with his wife.
Bryan and his wife live in Chambersburg and have two daughters.
He is excited about the possibility of working with the 1st Ed Credit Union Board.
Dave Anderson
Dave Anderson is a transformational leader and business consultant with more than 22 years of information technology and business experience.
Mr. Anderson's multifaceted career consisted of record achievements in global operations management, cybersecurity, risk management, and IT operations.
Mr. Anderson has worked in a broad array of industries ranging from IT consulting, cybersecurity, manufacturing, agriculture, and education.
His career started in education working with the National Science Teachers Association as an IT Program Manager.
Mr. Anderson was an Executive Vice President overseeing the global business operations for CVAS, a biotech firm in agriculture.  He was instrumental in moving the organization from Maryland to Franklin County, PA in 2016 bringing over 100 jobs to the county.
He is currently managing Governance, Risk, and Compliance in the finance, biotech, and healthcare sectors for a Cybersecurity firm in Philadelphia.
He resides in Chambersburg with his wife Rayanna, his 5-stepdaughters, and their dog Maui.   When not working, he enjoys flying and fishing on the Eastern Shore.
AJ Yohn              
AJ is a lifelong resident of Franklin County and a third-generation member of the 1st Ed Credit Union. AJ is employed by the US Government Accountability Office as an IT Security Auditor where he takes part in a variety of IT audits, with a specific emphasis on security. His previous audit work includes avionics cybersecurity and the 5G Technology Assessment. He earned a master's degree in cybersecurity from Utica College and a Bachelor of Science degree in labor studies from the Pennsylvania State University. AJ is also COMPTIA Security+ certified and is experienced in the Generally Accepted Government Auditing Standards as well as numerous NIST and ISO security and privacy standards.