Welcome to Our New Homepage!
At 1st Ed Credit Union, we need a website that is easy to navigate and provides convenient access for our members. In order to achieve this, we decided to redesign our homepage. All menus will stay the same we are just providing better access to important forms and pages to make it easier for you to find what you need when you're on our website. On Wednesday, February 1 our homepage will look like this: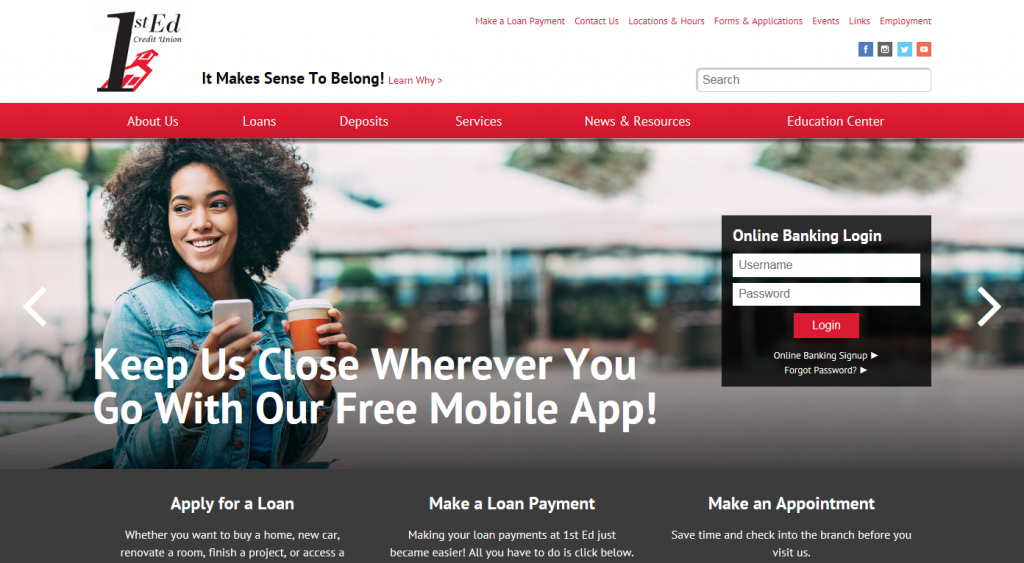 In order to view all updates, you may need to clear your web browser's cache files. Click here to learn how to clear the cache on your web browser.