Temporary Online Banking Login Information:
Click here for step-by-step instructions on how to set up your Online Banking for the first time.
What You Can Do Online
Once you have logged into Online Banking, you will see the home screen that shows your accounts and balances.
Use the left side menu to:
Joint Accounts
You will not be able to view all your accounts on the home screen in the same manner as you could before. To view your joint accounts – use the upper right drop down menu to switch between accounts (click the image below to make it bigger). If your joint account does not have access to online banking, you will not be able to view their account until it is enabled.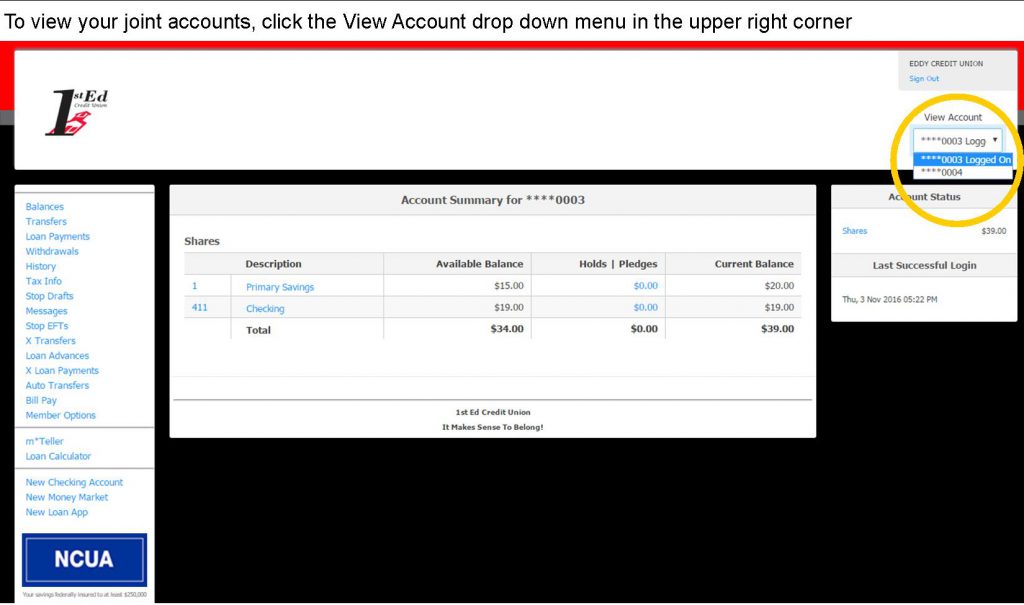 Transferring between Joint Accounts
Making loan payments to Joint Accounts