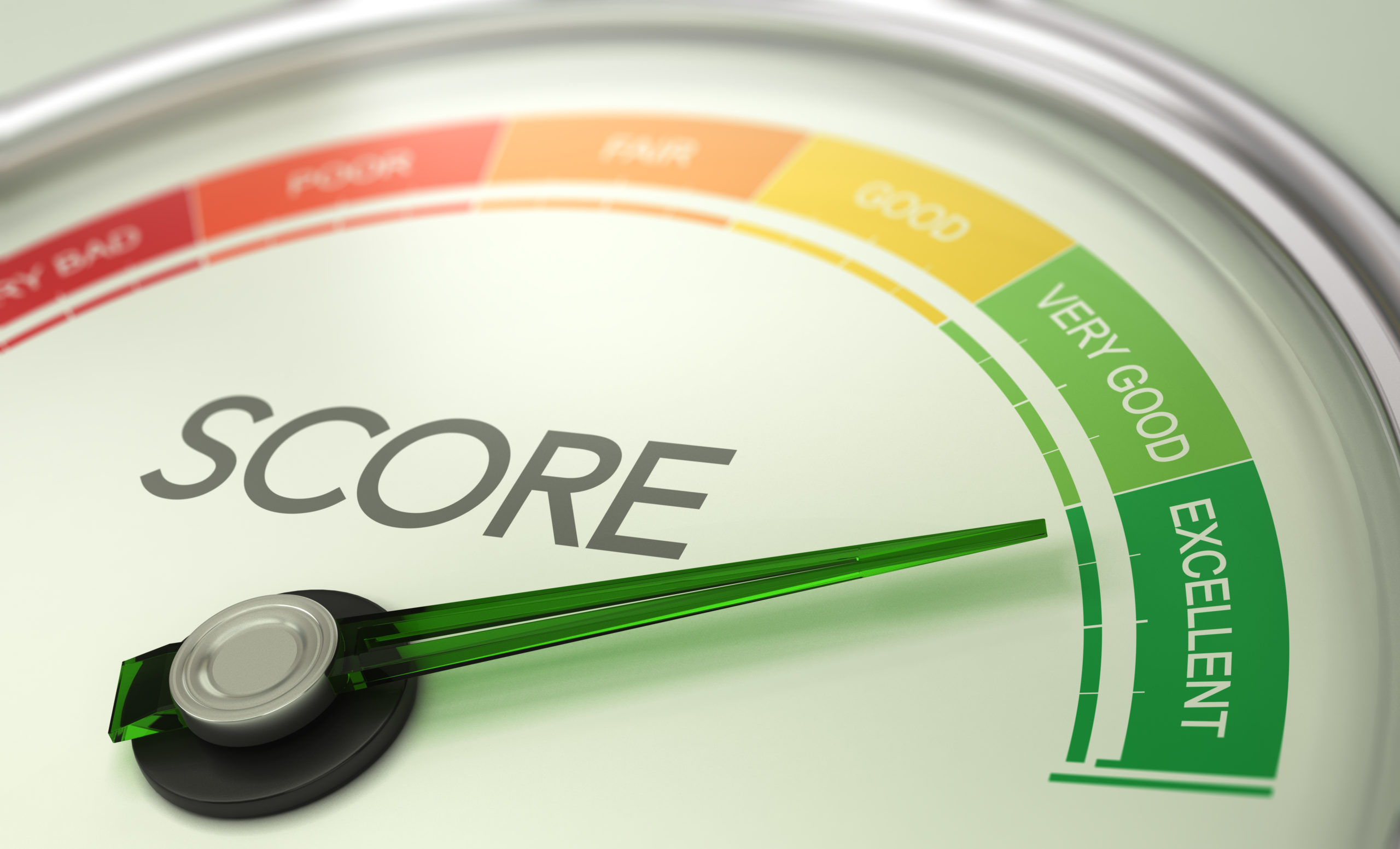 Congratulations! You made it up the mountain that is earning a good credit score. It took time; it took drive, and it took discipline.
Now that you've reached this plateau, how can you make sure you stay there? There are too many perks that go along with a good credit rating to let all that effort go to waste. Read on to learn how to maintain your good, very good, or even excellent credit score.
What is a Good Credit Score?
First, let's review. Credit scores will vary depending on the type of loan, credit bureau, and credit model being used. 
The most widely-used credit models are FICO and VantageScore Solutions. Still, there are general ranges that will give you an idea of what to shoot for and where you want to stay once you get there:
A good credit score will fall somewhere around the mid-600s to mid-700s. 

A very good to excellent score will usually start around the mid-700s and go up from there.
A few points here and there can make a big difference on whether you fall into the good or excellent credit category, so it's important to know what factors can affect those few points.
What Affects Your Credit Score?
We talked a bit about this in an earlier blog, "Credit Score Tips and Tricks," but there are five main factors that affect your credit score with the credit bureaus:
If you've been adulting for a while, you probably already know that late payments negatively impact your credit, but did you know how much of a factor payment history is? 
Whether or not you pay your bills on time accounts for over 30% of your FICO credit score — the biggest slice of the credit score pie by far.
How much debt you currently hold in relation to your credit limit accounts for around 30% of your FICO score — the second most important factor for lenders and creditors.
The longer amount of time you've had credit, the better. It gives lenders a much better idea of your credit and payment habits, and this accounts for 15% of your FICO score.
How diversified is your credit history? Lenders want to know if you have a good mix of credit, so they can assess how well you manage it. This accounts for 10% of your FICO score.
Also known as hard inquiries, seeking new lines of credit will stay on your credit report for two years and can lower your score because it may represent that you're taking on more debt than you can manage. This accounts for 10% of your FICO credit score.
How to Maintain a Good Credit Score
Now that you know what affects your credit score, how to maintain a good, very good, or excellent credit rating should be pretty straightforward:
Make sure you pay your bills on time. Setting up automatic payments can help with this. 

Keep your debt-to-credit ratio in the ideal range of 30% percent or lower.

Don't close old accounts. If you have a good credit score, you've probably held credit for a good amount of time. The important thing to note here is that closing old accounts can negatively affect your credit report. 
Closing old accounts not only reduces your available credit (see the point above), but when the inactive account drops off after 10 years, your score will take a hit. Prior to those 10 years, it's also important to know that credit scoring formulas place less value on inactive accounts.
Make sure you maintain a diverse mix of accounts. This shows lenders how successfully you've managed

different types of credit

. There are three main types: revolving debt (like

credit cards

), installment loans, and

mortgage loans

.

Keep new credit requests to a minimum. As mentioned above, hard inquiries will negatively impact your score because lenders view this as a red flag — you may be seeking more credit than you can reasonably assume paying back.
Here are three more important tips for maintaining a good credit score:
Monitor your credit report. 

Regularly monitoring your credit report is wise. This way you can see when your score drops, see why it dropped, or recognize sooner, rather than later, when your identity has been stolen or when fraudulent activity appears on an account. 
Note: Right now, through April 20, 2022, the major credit bureaus (Experian, TransUnion and Equifax) are offering U.S. consumers free weekly credit reports via AnnualCreditReport.com due to COVID-19.
If you want to bolster your credit report and score, there are a couple other options you may consider.
First, Experian Boost allows you to add utility payments to your credit report.
Second, various services also exist that allow you to add rental payments to your report if your landlord does not already do this.
Life happens. For certain life events, we offer loan protection that will help ease some of the stress of your loan by canceling or waiving payments up to the contract maximums.
Growing and maintaining a good credit score is important because of the financial benefits it reaps. It helps you receive better interest rates, lower insurance rates, better credit card rewards, and it helps save money on utility and cell phone security deposits. It brings that dream home or dream car much closer to reality and sets you up for even greater financial success. 
Speaking of financial success, check out the perks of a Visa Credit card from 1st Ed Credit Union.