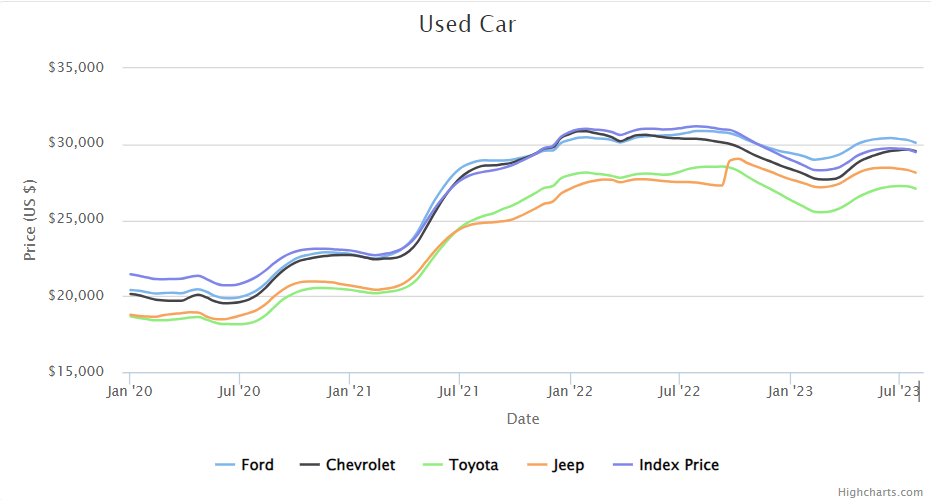 After multiple years of post-pandemic vehicle price increases, many buyers have been looking forward to a cooling auto market. Used car market trends have shown fluctuating prices in the summer of 2023. Last year, they hit an all-time high according to CarGurus. But, when you look closely from July 2022 to July 2023, you will see that the overall trend of used car prices is going down. 
According to Yahoo Finance, prices are predicted to plummet due to an oversupply of vehicles. What does this mean? If you have been waiting for the used car market to come down, your waiting might pay off in the upcoming months. 
What Caused the High Market for New and Used Cars?
The biggest cause for the increased cost of new and used vehicles was the shortage of production and supply chain issues during and after the Covid-19 pandemic. This resulted in high demand and low inventory, driving used car prices up more than 30% pre-pandemic. These prices have been at an all-time high causing frustration for consumers. 
How to Prepare for the Future of New and Used Car Market Trends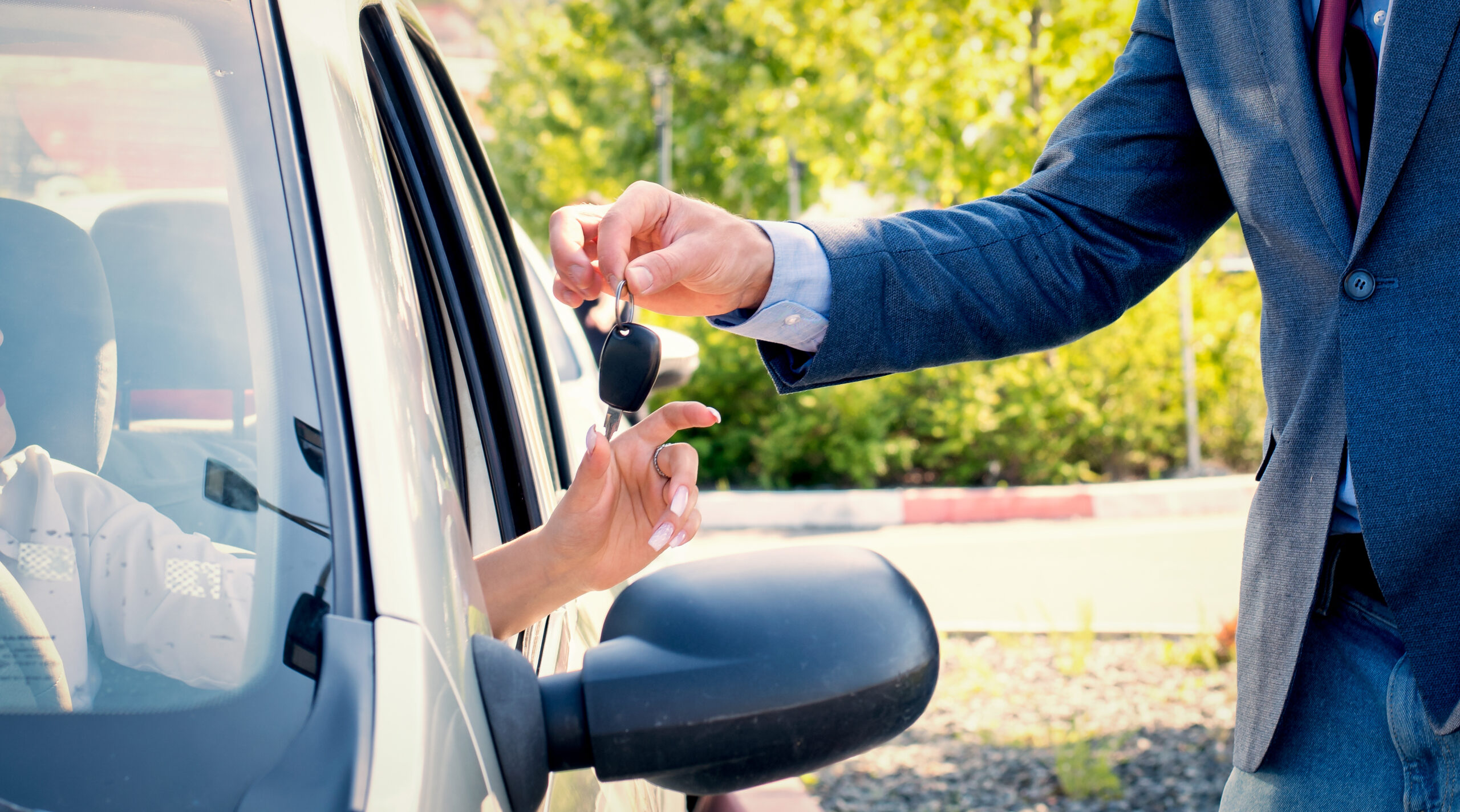 Since prices are estimated to take a significant dive in the upcoming months, now is a good time to prepare for it. If you have been waiting for the market to level out again, you might be in luck to buy new or used in the near future.
Below are some tips as you prepare for new and used car price drops: 
1. Choose Financing in advance for Your New or Used Car
Preparing ahead of time for your vehicle financing can make all the difference while you are car shopping. By choosing low-rate financing, you have the ability to get a car that is worth more bang for your buck – better car features for lower monthly payments. 
Many consumers shop for their car first before choosing financing and will go with the options offered at a dealership. But often those financing options at a dealership have higher interest rates, increasing the total cost of your vehicle purchase. Planning ahead for financing is crucial to finding the best savings!
Better Car Features + Lower Monthly Payments = Double Win!
2. Do Your Research on Car Prices
Doing your research ahead of time can help in many ways. Keep track of the new and used car market trends to shop while prices go down. Make sure to also compare costs based on year, make, and model with Kelley Blue Book values, and price differences between dealerships. No matter who you are shopping through, don't be afraid to negotiate. Dealers always price the car higher than what they are willing to sell it for. 
Don't be Afraid to Negotiate!
3. Work with a Broker
Working with a private broker rather than a dealership can have many benefits. First, you can get more features that are important to you in a car because brokers shop at several different dealerships. Second, brokers are skilled at finding the preferred consumer's vehicle quickly and efficiently. Third, since brokers shop through many different dealerships and are excellent negotiators, oftentimes the cost of a vehicle is less when working with a broker. 
Get the Car YOU Want Faster and Cheaper!
Let 1st Ed Help in Your Next New or Used Car Purchase!
Remember how we mentioned that choosing your financing options ahead of time is crucial to saving money? Choose 1st Ed Credit Union for your low-rate financing!
As a credit union, we work for the customer, not for a bank. Since we are member-owned, we typically offer lower financing rates than a traditional bank. We look forward to helping you in your car shopping journey!