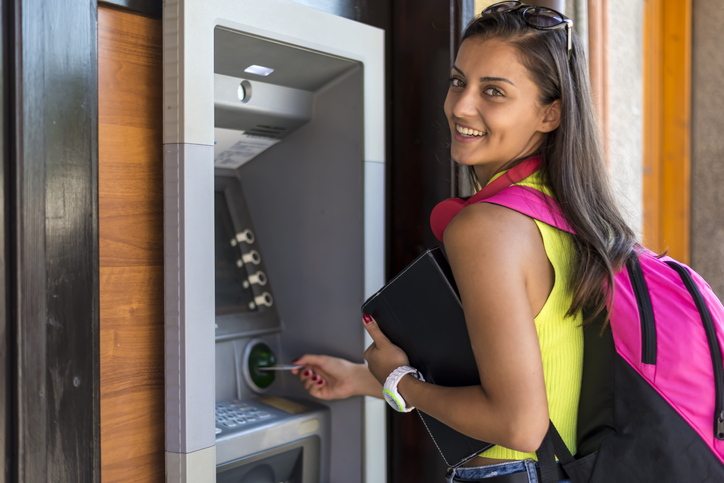 If you are wondering if a checking account is right for you, then you may have many factors to consider. One of those considerations might be about the benefits of a checking account. If so, you have come to the right place!
There are many great benefits of a checking account, and in this post, we will explain them. But first, let's get into what a checking account is. 
What is a Checking Account? 
A checking account is an account offered at a bank or credit union which allows the banker to deposit and withdraw cash with a teller or at an ATM. It is safely protected with insurance and fraud protection for the customer. 
The customer can also request a debit card with their checking account that can be used like cash at most retailers. Doing so keeps their cash safe at a financial institution, but readily available for spending purposes. 
Benefits of a Checking Account 
1. They're Easy to Set Up
Setting up a checking account is easy. Many financial institutions allow customers to open an account with as low as a $25 deposit. At 1st Ed, our members can open a checking account quickly and conveniently through our safe online application portal. 
2. Direct Deposits for Early Paychecks
No more waiting for printed paychecks! One of the great benefits of a checking account is having your paycheck set up through direct deposit with your employer. Funds are deposited immediately on predetermined set payment days. 
3. Ease of Transferring Money
With a checking account, it's convenient to transfer money between accounts. Online banking makes it easy to transfer money between checking and savings accounts and make payments toward loans you have at the same financial institution.
4. Make Easier Payments with a Debit Card
Using a debit card that is set up with a checking account is like having cash readily available. Debit cards can be used at most places you shop – like grocery stores, gas stations, clothing stores, restaurants, and many other establishments. When you use your 1st Ed Debit Card, enjoy the benefit of Reward Points earned from signature transactions. Rewards add up quickly and can be redeemed for gift cards, travel, cashback, and more!
5. Can Earn Interest
When setting up a checking account, look to see if it earns interest. At 1st Ed, our checking accounts gain interest each month when there is a minimum of $100 in the account. Check out our interest rates to see how much you can earn!
6. Set up Auto Pay for Bills
You will never miss a bill again by setting up auto-pay through your checking account. Mortgage, rent, insurance, car payments, school tuition, you name it. Most places will allow you to set up auto-pay with your routing and account number. 
Tip from 1st Ed: We recommend setting up your autopay a few days after each pay period when you know you will have enough funds.
7. Good for Building Credit
One of the great benefits of a checking account is the opportunity to establish and build credit by using it to schedule on-time payments. Paying your bills on time improves your credit score. A credit score is extremely important and considered when taking out loans, buying a house or car, and getting lower rates for insurance. Read our blog about How to Maintain a Good Credit Score. 
8. Easy to Budget and Monitor Spending
A checking account makes it easy to monitor spending for budget purposes. With an online or mobile banking account, you can track purchases to determine your spending trends and find ways to improve it. There are also many safe budget-tracking apps available to assist you in your budgeting needs.
Enjoy these Checking Account Benefits with 1st Ed Credit Union!
If you are a member of 1st Ed Credit Union or are a part of these school districts or partner organizations in Pennsylvania, you can open a free checking account. 
Enjoy not only the benefits of a checking account but also the benefits of a credit union when you trust in 1st Ed for your financial needs. We look forward to serving you!