Hanover Branch Grand Opening: Saturday, October 19 from 9 am – 12 pm
Mark your calendar! We're holding a grand opening celebration for our new Hanover Branch with plenty of prizes, food, and fun while supplies last.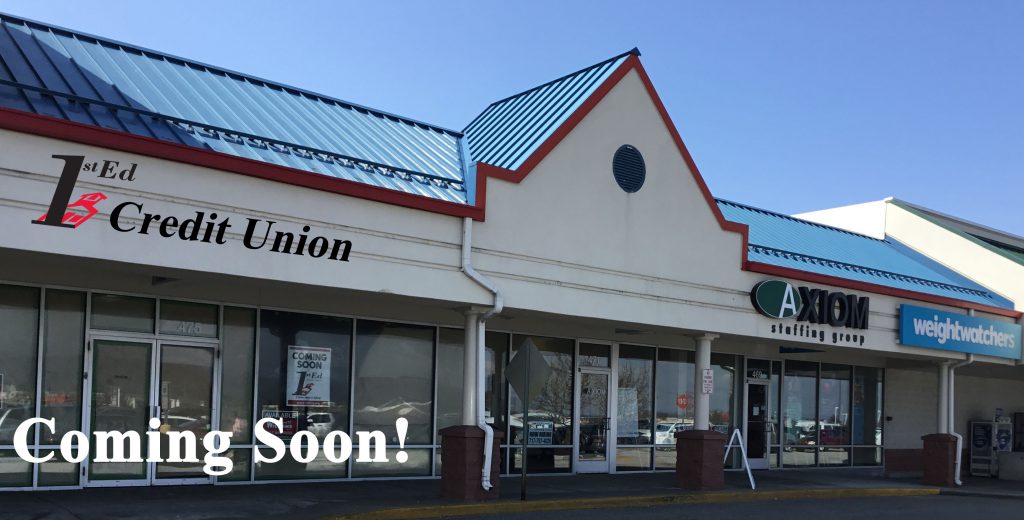 1st Ed Credit Union will open a new location in Hanover, Pennsylvania in the fall of 2019. This will be 1st Ed's third full-service location offering consumer banking services, including checking and savings accounts, low-rate consumer loans such as first mortgages and auto loans, a walk-up 24-hour ATM, and financial seminars and workshops for the members and community. The new branch will be located in the Hanover Crossing Shopping Center at 475 Eisenhower Drive, Hanover, PA.
"We're excited to have the opportunity to serve our existing and future members who live in York and Adams Counties from this new convenient location," stated Kelly Childress, CEO of 1st Ed. "Our Hanover Branch symbolizes our ongoing commitment to provide quality financial products and services to those in our footprint. We hope to strengthen our relationships in York and Adams Counties by giving back to the communities we serve, attending local activities and events, and providing financial education efforts that will educate them on topics from paying for college to planning for retirement."