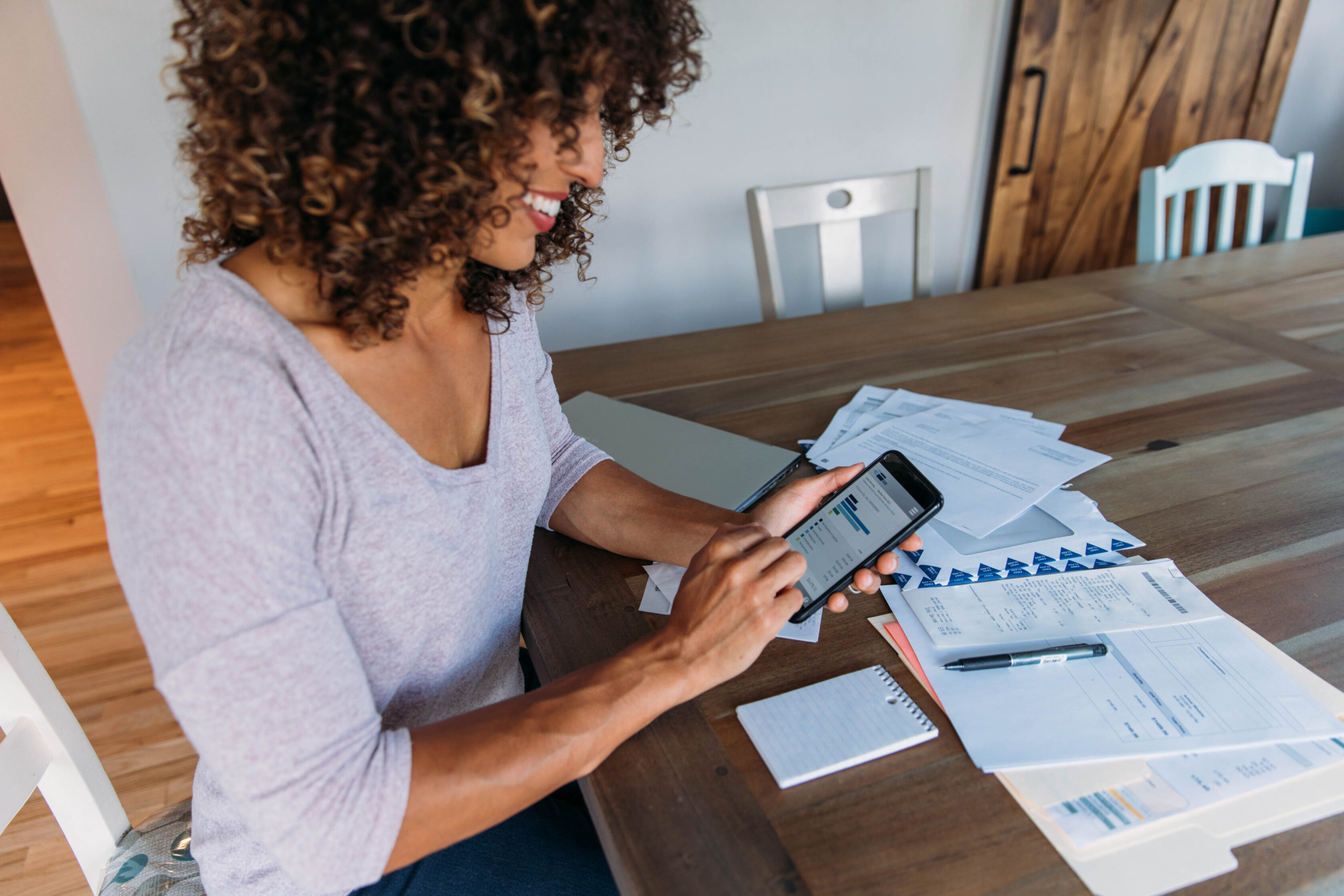 In the grand scheme of things, banking is a miniscule percentage of the activities you carry out to build a happy life. However, as a tool that is necessary to instill financial wellness, it shouldn't be a huge hassle. 
Convenience banking, or the concept of saving time and money via your bank or credit union's financial services, is a game-changing path to choose amid quarantine and beyond. But what does convenience banking entail, and how can it improve your financial wellness? Check out a few of the top convenience services we offer at 1st Ed Credit Union and their benefits. 
Checking
At 1st Ed Credit Union, we believe that flexible checking should be available to all members in order to meet their financial needs. But what does that entail? 
For starters, a checking account with 1st Ed gives you access to a free Visa debit card — you shouldn't be charged to save and spend! Unlimited check writing and access to over 32,000 surcharge-free ATMs are also a couple of perks associated with our flexible checking services. And to really drive home the topic of convenience, members can perform any of their banking needs 24/7 thanks to online and mobile banking.
Debit Cards
What are the benefits of our free Visa debit card? On top of being able to shop anywhere that Visa is accepted, members can earn reward points each time they make a transaction. That's right — there's no need to whip out your credit card just to earn points anymore. 
With our rewards program, you'll earn one point for every $4 you spend on your debit card which can be redeemed for merchandise, travel, gift cards and more. Don't be shy — check out some of the sample rewards waiting for you. 
Online Banking
Remember the days when you had to visit a physical branch location to manage your money? 
While we are more than happy to welcome our members to branch locations whenever they see fit, we won't be offended if you choose to monitor your accounts and make transfers from the comfort of your own home. Online banking is a free service that we offer so that members can keep a close eye on their funds from anywhere and at any time. 
Bill Payer
Paying bills is never an enjoyable activity, but with our free online bill payer, we're pleased to make the process a little bit easier. 
Members can expect bills to be sent directly to their email for full visibility and can make one-time payments or recurring monthly payments all with the click of a button. There's no better feeling than staying on top of your money! 
Mobile Banking
Got an iPhone, Android, or tablet? Then you have access to 1st Ed's free mobile banking app! There's no need to limit online banking to just your computer anymore. With deposits and transfers to be made, your smartphone or tablet can do the work for you. As technology evolves, the way in which you meet your financial needs should follow suit. 
Now that you've got a run-down of some of 1st Ed Credit Union's top Convenience Banking services, it's time to jump on board and take advantage of them! Explore more services like telephone banking, investment options, and our ATM locator today.